×
DONATION REQUEST
IF YOU DO CARE ABOUT THIS WEBSITE AND ITS AUTHOR PLEASE MAKE A DONATION! FURTHER OPERATION OF THIS WEBSITE DEPENDS ONLY ON YOU AND YOUR FINANCIAL SUPPORT.
DEAR USER! I WOULD LIKE TO ASK YOU FOR YOUR FINANCIAL SUPPORT. IF YOU USE AND LIKE THE ULTIMATE FILE MANAGER PACKAGE, WINAMP TOOLS, WINAMP ICON PACKS, WINAMP COLOR THEMES, POLISH WINAMP TRANSLATION, POLISH NSIS DOCUMENTATION OR OTHER PROJECTS (HXD PL, INSTALL CREATOR PL, PATH MAKER PL, ICOFX PL) AVAILABLE ON THIS WEBSITE DO NOT HESITATE AND MAKE A DONATION TO SUPPORT THE AUTHOR!
All of the projects that I develop are provided on my website free of charge with no intrusive ads or pop-ups. That will never change! However, maintaining the server and licensing fees generates some costs. If you would like to support my work, I would appreciate your recognition. Even a small donation is a large motivation to keep me working! You can use PayPal's secure online payment or make a direct payment to mBank using the information below.
PayPal System
Bank (mBank SA)
ACCOUNT NUMBER:
72 1140 2004 0000 3502 4316 0362
RECIPIENT:
Paweł Porwisz (Katowice, Poland)
POSTSCRIPT:
DONATION
About me
This document tries to give some info about author of this website. It is not easy to write about myself, but I'll try anyway :) I hope that this will be useful for you. So, a few words about me...
Well, I was born on some cold winter in 1979. The earliest years of my life I spent in Kraków, now I live in Katowice. A few years later I graduated from the Silesian University of Technology in Gliwice with a Master degree (I am mechanical engineer).
My passion is new technology. Especially modern computers are very interesting. I do like programming or software translating.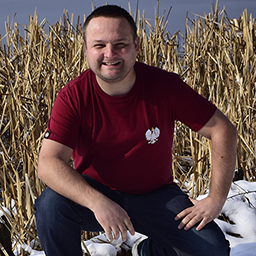 Short desc:
Birthdays: 5th of January, 1979 (Zodiac sign: Capricorn)
Favourite colours: Black, green
Favourite music genre: Any music, except shitty commercial pop
Favourite movie genre: Thriller, sensation, psychological
Favourite writer: Stephen King (and many more :p)