Winamp is the best, freeware media player that allows you to play most audio formats (including Internet Radio Stations) and video. Winamp works with portable media players, allows you to rip and burn CDs, has a built-in media library, graphic equalizer and visualizations. With the advanced plug-in mechanism, you have the possibility to increase its functionality. Thanks to skins Winamp can look and behave as you like... Winamp is available for the Windows, Android and macOS platforms. I am the official Winamp translator into Polish.
It would not be possible to create a Polish Winamp Language Pack or various Winamp add-ons or tools without the help and support of many people. I would like to thank them for their help, cooperation and time spent together on development. I hope our work has brought tangible benefits to the entire community of Winamp users.
Thanks goes to Darren Owen aka DrO, Eddy Richman aka DJ Egg, Ben Allison aka Benski, Christoph Grether aka Koopa, Winamp Beta Team, Winamp Translation Team and Skin Consortium (Victor Brocaz aka Victhor, Martin Pöhlmann aka mpdeimos, Pieter Nieuwoudt aka pjn123)
I would also like to thank all the others who could not be mentioned... Thank you for this beautiful journey...
WINAMP FOR WINDOWS
In January 2014, Radionomy (the company provides everyone from artist and celebrities to professional broadcasters and music lovers with the tools and infrastructure to create, broadcast, promote and monetize their own online radio stations completely free of charge) announced that it has acquired Winamp and SHOUTcast. This acquisition allowed them to reach a much larger audience and offer new experiences for users. Unfortunately, in practice it also meant the end of active development of the Winamp player on all supported platforms.
WINAMP FOR ANDROID
Winamp for Android™ is the best media player for Android. With Winamp for Android, you can easily play, manage and sync music from your Mac or PC to your Android device; offering users a complete music management solution. Other features include free wireless syncing, one-click iTunes library import, free music, premium features and access to thousands of internet radio stations with SHOUTcast. Official distribution of Winamp for Android™ includes Official Polish Language Pack made by me.
WINAMP FOR ANDORID
Winamp For Android / Winamp for Android™ PRO 1.4.15 Applications
In 2014, Radionomy (online radio aggregator) acquired the Winamp media player and SHOUTcast technology. As a result, Winamp for Android™ is no longer being developed and is not officially available (removed from the Google Play store).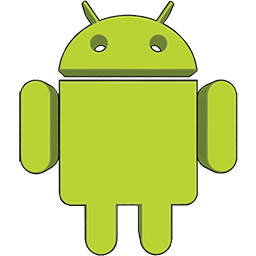 WINAMP FOR ANDROID 1.4.15

WINAMP FOR ANDROID PRO 1.4.15
Android applications are distributed in the APK (Android Package Kit) format. This format is a variation of the JAR format. Files with the .apk extension are used for the distribution and installation of Android software. The Android system is an open system - we can download APK files to it, run them and start installing the program. Before that, however, you must allow the installation of software from unknown sources in the smartphone settings.
WINAMP FOR MACOS
Winamp for Mac Sync Beta application is still under development. The goal of the Winamp for Mac Sync product is to eventually evolve into a full featured media player. For now, application is very simple-it can sync library with iTunes, scan folders with music and create and manage playlists.
WINAMP FOR MAC
Winamp For Mac 0.8.1.13 (Beta) Application
In 2014, Radionomy (online radio aggregator) acquired the Winamp media player and SHOUTcast technology. As a result, Winamp for Mac Sync Beta application is no longer being developed.

WINAMP FOR MAC 0.8.1.13
Winamp for Mac is distributed in the DMG format. A DMG file is a mountable disk image created in macOS. Contains primitive block data, typically compressed and sometimes encrypted. DMG files are commonly used in OS X software installers downloaded from the Internet and plugged into a virtual drive on the desktop when opened.
WINAMP ICON PACKS
Winamp Icon Packs are a collection of icon libraries that contain a set of predefined icons. This icons are displayed for files with extension that describes file types associated with Winamp. Winamp Icon Libraries looks nice especially in modern Windows operating systems where it is possible to display icons with very big size (256x256px, depends on Windows File Explorer settings).
I have prepared several icon packs so far. Each of them contains a lot of different icon libraries, which differ in pattern, color or theme. You can find more informations on a special website dedicated to Winamp Icon Packs.
WINAMP COLOR THEMES
Color Themes are a set of special text files that determine the look of Winamp skins. This text files are written as XML document. Each element of skin is displayed in specific color. Thanks to Color Themes Winamp can change its look on whatever you want. You can find more informations on a special website dedicated to Winamp Color Themes.
WINAMP COLOR THEMES
Color Themes for Winamp Media Player
Installer allows you to install plenty of color themes made by Winamp forum users. It also allows to install Color Editor v2.3.0 (Color Editor is a tool that allows the user to create their own color themes). It includes 170 of Winamp Modern skin color themes and 117 of Bento / Big Bento skin color themes.

WINAMP COLOR THEMES PACK 4.2
| | |
| --- | --- |
| Media Player: | Winamp / WACUP |
| Release Date: | 31 August 2021 (Downloaded 17323 times) |
| Copyright: | Copyright © 2010 - 2022 Paweł Porwisz |
| License: | Freeware |
| Requirements: | Windows 7+ |
| File Size: | 1,84 MiB (1933009 bytes) |
| SHA256: | 391053c2a2d2744bfe59b6f5c0ff6e0f1777e9a71b8726f3ca5c7281a114f9b4 |
WINAMP TOOLS
Winamp Tools is a collection of several tools that perform tasks associated with Winamp. Each tool is designed to do strictly defined job. All About Winamp allows to get and display all relevant informations about Winamp, Winamp Backup & Restore allows to create backup of all Winamp files and settings and if it is neccessary restore it, Winamp Translation allows to simplify and organize Winamp interface translation. You can also install Winamp Tools (WALauncher). Winamp Tools (WALauncher) is designed only to manage and run Winamp Tools package components. You can find in this document more information about Winamp Tools.
You can use all programs included in Winamp Tools as portable applications (all settings are stored in application directory).