×
DONATION REQUEST
IF YOU DO CARE ABOUT THIS WEBSITE AND ITS AUTHOR PLEASE MAKE A DONATION! FURTHER OPERATION OF THIS WEBSITE DEPENDS ONLY ON YOU AND YOUR FINANCIAL SUPPORT.
DEAR USER! I WOULD LIKE TO ASK YOU FOR YOUR FINANCIAL SUPPORT. IF YOU USE AND LIKE THE ULTIMATE FILE MANAGER PACKAGE, WINAMP TOOLS, WINAMP ICON PACKS, WINAMP COLOR THEMES, POLISH WINAMP TRANSLATION, POLISH NSIS DOCUMENTATION OR OTHER PROJECTS (HXD PL, INSTALL CREATOR PL, PATH MAKER PL, ICOFX PL) AVAILABLE ON THIS WEBSITE DO NOT HESITATE AND MAKE A DONATION TO SUPPORT THE AUTHOR!
All of the projects that I develop are provided on my website free of charge with no intrusive ads or pop-ups. That will never change! However, maintaining the server and licensing fees generates some costs. If you would like to support my work, I would appreciate your recognition. Even a small donation is a large motivation to keep me working! You can use PayPal's secure online payment or make a direct payment to mBank using the information below.
PayPal System
Bank (mBank SA)
ACCOUNT NUMBER:
72 1140 2004 0000 3502 4316 0362
RECIPIENT:
Paweł Porwisz (Katowice, Poland)
POSTSCRIPT:
DONATION
Winamp for Android
Winamp is available on PCs (Windows), Macs (Mac OS) and Android-based mobile devices. With Winamp installed on your computer and on your mobile device, we have full control over media.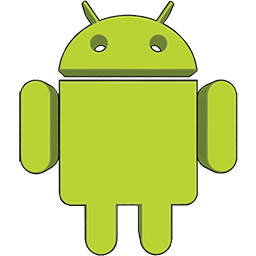 Android is a trademark of Google Inc. Android is an operating system for mobile devices such as mobile phones, tablet PCs and netbooks. Android is developed by Google and is based on the Linux kernel and GNU software. Android was initially developed by Android Inc. company (bought by Google) and now it is under the care of Open Handset Alliance.
Android brings together a large community of apps developers that extend device functionality. There are thousands of apps available for Android.
Winamp for Android
Winamp for Android™ is the best media player for Android. With Winamp for Android, you can easily play, manage and sync music from your Mac or PC to your Android device; offering users a complete music management solution (Android 2.1 or later is required). Other features include free wireless syncing (latest Winamp is required), one-click iTunes library import, free music, premium features and access to thousands of internet radio stations with SHOUTcast.
Winamp for Android™ is available in both Free and Professional (Pro) versions.
Winamp for Android-Free
Free Wireless Syncing
Now Syncs with Winamp for Mac Sync Beta
One-Click iTunes Library Import
Access to over 50 thousand of SHOUTcast radio stations
SHOUTcast Featured Stations
Persistent player controls
Easily collapsible/expandable Now Playing screen
Artist news, bios, photos & discographies
Extras Menu – Now Playing data interacts with other installed apps
Album art gesturing for track change
Free Music downloads with Spinner's MP3 of the Day
Free Music streaming with CDLP – on-demand streaming of popular album releases
Integrated Android Search & "Listen to" voice action
Browse by Artist, Album, Tracks or Genre
Playlists and playlist shortcuts
Play Queue Management
Widget Players (4x1 & 4x2)
Lock-Screen Player
Last.fm Scrobbling
Available in 14 Languages
Features
Free wireless desktop syncing


Download the new Winamp for Mac Sync Beta or the Winamp Media Player for PCs to wirelessly sync to your desktop computer. Both desktop applications offer one-click iTunes library & playlist importing.

Persistent player controls


Intuitive interface that offers consistent access to player controls, the Winamp home screen & the play queue — a temporary track listing that you can easily manage, sort or save as a playlist.

Radio SHOUTcast


Extend your listening experience beyond your own library. Discover over 45,000 internet radio stations. Search or browse by featured stations, top stations, all genres or recently played.

Widget player & shortcuts


Add playlists or one of the widget players to the Android home screen. Enable playback control from the lock-screen.

Now playing


Displays song info, swipe-able album art & more. Tap to reveal additional features like artist bios, news, & photos. Integrates with other installed apps on your device (e.g. Pandora, YouTube and Last.fm).

Scrobbling


Supports Scrobbling with the Last.fm app installed. Capturing all of your mobile listening history in real time.
Winamp for Android-Pro
Winamp Pro Bundle offers additional features that allow you to control and customize your music experience.
10-Band Graphic Equalizer
Customizable Home Screen
Browse by Folders
Crossfade
Gapless Playback
Supports FLAC Playback (from Browse by Folders)
Replay Gain
Personalized Station Recommendations
Play Any Streaming Audio URL
No Ads!
Features
Graphic equalizer


Optimize how your audio sounds with the 10-band graphic EQ. Load a preset or adjust the settings to create your own.

Enriched audio


The native Winamp playback engine offers enriched audio playback including FLAC playback from the Browse by Folders navigation.

Customizable home screen


Move and rearrange the Winamp home screen button to fit your needs. Also add your favorite SHOUTcast station or playlist for quick playback.

Premium features


Enjoy seamless transitions between songs with Crossfade, minimize the silence between songs with Gapless playback & automatically level the volume between songs with Replay Gain.

Browse by folders


In addition to browsing your music by Genres, Songs, Albums, & Artists; you can now browse and manage playback directly from your system folders.

Extra shoutcast features


Play any streaming audio URL (supported formats only) by manually entering the station or file address. Get personalized station recommendations based off of your music library.
Download
In 2014, Radionomy (online radio aggregator) acquired the Winamp media player and SHOUTcast technology. As a result, Winamp for Android™ is no longer being developed and is not officially available (removed from the Google Play store). However, you can still download the latest AOL version (free or Pro) from Download section.